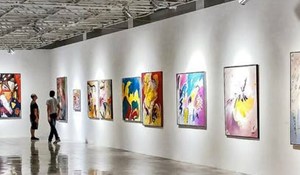 CASE STUDY
Non-Profit Partners With Managed IT Services Provider for Creative Technology Solutions
Learn how Managed Services Improved Non Profit Operations
Technological growing pains are not uncommon for many organizations. However, finding an optimal fix for these pains is essential.
Managed services allowed this non-profit to:
Save on IT costs
Eliminate the "break-fix" IT model with proactive management
Receive recommendations for up-to-date, optimal technology solutions
A proactive, cost-effective and predicable approach to technology management will drive your business growth.
""Staff— including the Operations Director —have been one hundred percent relieved of dealing with IT issues and therefore can focus on their duties of fulfilling the organizational mission."

- Alma Kajtazovic, Operations Manager at LexArts